Winter is fast approaching and for most road trippers, a winter road trip is definitely in the works. But unlike summer road trips, winter road trips have a host of challenges. Besides the obvious snow, rain and hail, being unable to roll down the car window also adds a new dimension to the challenge. But what are some of the essential stuff you need for a winter road trip?
Enough blankets
Blankets are some of the most important things you must carry with you whenever you are going for a winter road trip. While you may not anticipate sleeping in your vehicle overnight, the truth is that unlike summer road trips, winter road trips have surprise elements of weather that may leave you stranded in your car overnight. Because you cannot rely on your car's heating system to keep the biting cold at bay, having blankets is highly recommended. On the same breath are a few hand warmers.
A portable battery charger
This is another indispensable item that you must carry when hitting the road in winter. With this important device, you can charge your cell phone even when your car engine has gone off. As such, you will be able to call for help anytime if you feel you cannot manage anything on your own. It is advisable keeping it wrapped up in a blanket to protect it against irreplaceable damage should a crash occur.
A shovel
This is another item that you will be thankful you carried while on your winter road trip. It comes in handy when you parked your vehicle in a spot that gets heavily snowed or one that gets plowed in.However, get a shovel that is easy to store in a car.
Windshield wiper fluid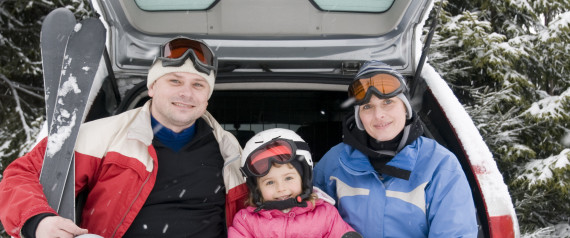 Winter always comes with limited visibility on the road and this is something that you must brace for. In this respect, before setting off for the journey, ensure you have this valuable item to ensure snow, salt an ice do not constantly coat your windshield while on the road.
A first Aid kit
This is another must-have item when going for a winter road trip. In addition to all the usual first aid items, it should also include other valuables like flashlights, flares and extra water among other items. In case of an accident, these items will come in handy to treat minor injuries until major help arrives.
Water and dried foods
Water and dried food items like granola bars, tail mix and cookies are just perfect for this kind of situation. Besides being energy-rich, they are also a source of nourishment if you get stuck on the road. Water will keep you hydrated throughout the trip. Ensure you have packed enough of these items thatcan sustain all passengers in the car throughout the journey.
While going for a road trip is supposed to be a fun experience, you ever know when the least expectedof things can strike. To guarantee your safety and comfort and those you are with, ensur you have these six indispensable items as well as a provisional driving license on your next winter road trip.